What is a Scheduling Consultant?
Schedules on construction projects used to be a loose plan of execution that allowed everybody to move in the same GENERAL direction. Now the schedule must EXACTLY define the sequence of work activities in the field. Schedules require the tracking of resources and costs (earned value management) per activity.

The "good old days" are over; the new era of construction is here. Many clients now require the schedule to generate the dollar values on the payment applications. This system, called EARNED VALUE MANAGEMENT, ensures the client and bonding companies that the value of the completed work does not exceed the value requested on the payment application.

The need for a scheduling consultant is increasing with each new complicated scheduling requirement.


A Scheduling Consultant can assist in obtaining team "buy-in"!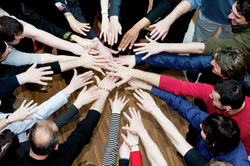 Scheduling Consultant will enhance your teamwork


The complete buy in of the team (owners, sub-contractors, designers, material suppliers etc.) is now an expectation on most projects. If a plan is formulated correctly, and is presented in the correct format, the team is more likely to understand the expectations of all parties. The ability to properly construct and/or maintain is paramount in today's construction market. Let Project CPM be your scheduling consultant and ensure that all expectations are met.



---
You build the Project, let a Scheduling Consultant build your schedule.


The ability to bring in a project on time and within budget demands a well constructed schedule. The proper construction of the schedule must begin with an in-depth knowledge of construction principles and inherent familiarity with the project. Most teams have at least a few people who can satisfy those requirements. The missing component is a scheduler who can read the specifications and take all of the logic provided by the construction team and incorporate the construction plan and the technical requirements into a usable and functional schedule.


Most project specifications now contain a very detailed description of how to create the schedule. Some even go to the extreme to require a third party scheduling consultant. Additional pieces of information may include specific lists of definable features, areas of work, owner activities, utility connections, testing and balancing, and commissioning activities. The list goes on and on. Let us facilitate your baseline schedule creation to ensure all of the scheduling requirements are met.

This information can be very cumbersome and time consuming to gather, organize and place in a schedule that can actually function as a plan for field personnel to utilize on a daily basis. At Project CPM, we strive to create a useful and easy to understand schedule, regardless of the complexities. This can be accomplished through organization of activities in easy to understand categories ( separated by floor, phase of work, area of building, by trade, etc.)