Construction Scheduling and Scheduling Training Consultant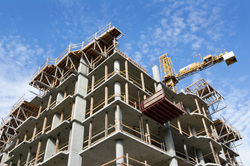 The need for a properly constructed, easy-to-follow schedule exists on every project. Unfortunately, most owners and contractors do not see the great importance of the schedule until their project is late or in a delay claim.
Depending on your needs, you can either hire a third party scheduling consultant for the
creation of your baseline schedule
, or you can obtain
scheduling training
and over a period of time be able to create your own baseline schedules. Call or fill out the
Contact Form
and let one of our Scheduling Consultants assist you in the decision making process.
---
Our free
needs assessment
will assist you in deciding what you need a scheduling consultant to do for you.
Your Client Has Requested a Formal Schedule Baseline, or has requested you use a Third Party Scheduling Consultant.
Most governmental entities and large construction contracts now require a properly formatted schedule, some going as far as to require a third party scheduling consultant. The requirements may range from a soundly constructed schedule to requiring resource loading or some variation of an earned value management system (revenue tracking per activity).
Correct management of the construction schedule is a powerful tool in a wise project team's corner. A correctly created schedule will maximize your teams efficiencies and minimize unforeseen problems. A
scheduling consultant
from
Project CPM
can assist you in the creation of your baseline schedule.
Whether you need basic level scheduling training, advanced scheduling training or you are looking for
third party scheduling service
s, let us assist you in your endeavors. We provide a full array of scheduling services including both
schedule preparation
and
scheduling training courses
customized for your particular software and scheduling needs. Call us to see if a Scheduling Consultant can assist you in your scheduling needs.